enishaw has extended its comprehensive styli catalogue with the introduction of a range of precision styli, adaptors and accessories for the Zeiss range of probe heads.
An expanding product range
As a supplier of probe systems for selected Zeiss CMMs, Renishaw has increased its range to enable users of all Zeiss machines to benefit from the high precision specifications associated with all Renishaw styli. The range is compatible with Zeiss analogue probe systems without probe changing, measuring heads with probe changers and dynamic probe heads.
Aside from the hundreds of available styli in the Zeiss range, Renishaw also supplies a wide variety of accessories for the Zeiss range of probe heads. This includes styli holders and extensions, knuckles, cubes, adaptors, as well as an assortment of other tools and accessories.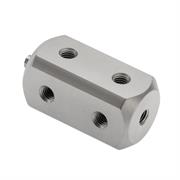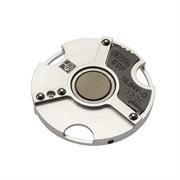 Zeiss Vast XXT adaptor plates and styli
We are pleased to announce the introduction of styli and adaptor plates for the Zeiss Vast XXT scanning sensor. TL1, TL2 and TL3 adaptor plates are available along with a vast selection of M3 styli designed specifically for these plates.
With a range that includes a wide variety of straight styli in a selection of materials and thread sizes, as well as a vast series of star, disc and other shaped stylus, there are plenty of options to suit your application needs.
For further information and to view the complete range please see Styli for Zeiss applications.
สอบถามเพิ่มเติมที่
บริษัท เพรสซิชั่น ทูลลิ่ง เซอร์วิส จำกัด
Tel. 02-3704900 auto 10 lines
Email : info@ptsc.co.th