Centering repeatability of 12.7 µ (.0005″)
The Left- and Right- handed leadscrew positions your workpiece in the center of the vise with exceptional accuracy.
Low Profile, Small Footprint
5th Axis vises are highly compact; easily reach five sides of the workpiece, even for oddly-shaped parts.
Serrated teeth on each jaw provides maximum grip on stock less than HRC 35. For harder material, the built-in dovetail provides exceptional clamping force without the need for a stamping machine and with even less torque.
Clamping Force at Max Torque 22.2 kN (5000 lbf) – V75100X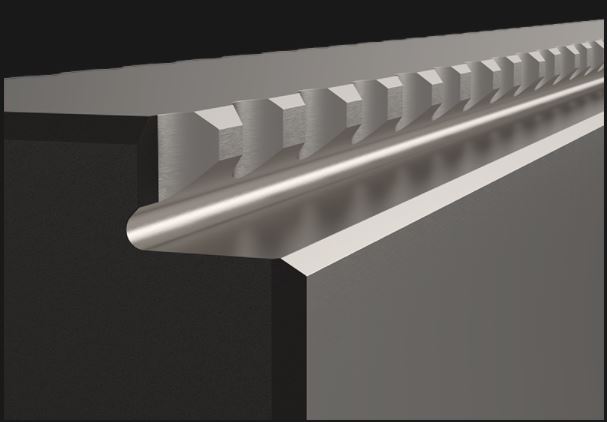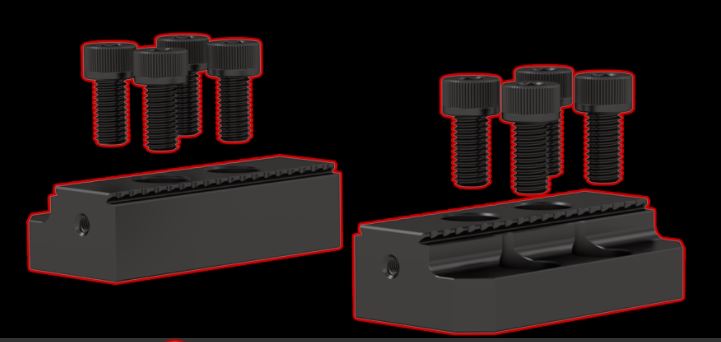 Quickly reverse jaws / change jaws on the fly. Our simple bolt-on jaw design eliminates the need to take apart the vise to change jaws.
All 5th Axis vises are built in the USA from hardened American steel, capable of withstanding the harsh machining environment. Vise bases are 32 HRC, vise jaws are 55 HRC.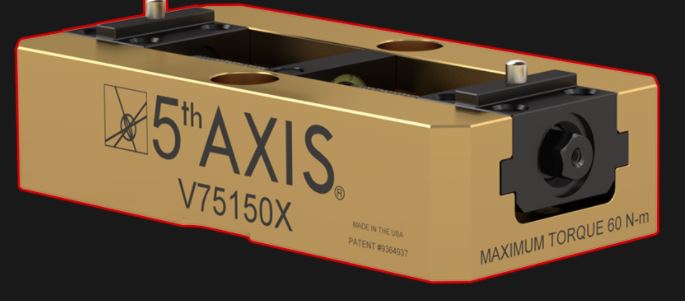 Quickly remove the standard hard jaws and replace them with machinable jaws. Soft jaws are used for secondary operations + finishing work.
RockLock / Direct-Mount Ready
Utilzing the RockLock quick change system or another 52mm / 96mm pull stud quick change system? Simply thread in the pull studs and the vise is now ready for quick change.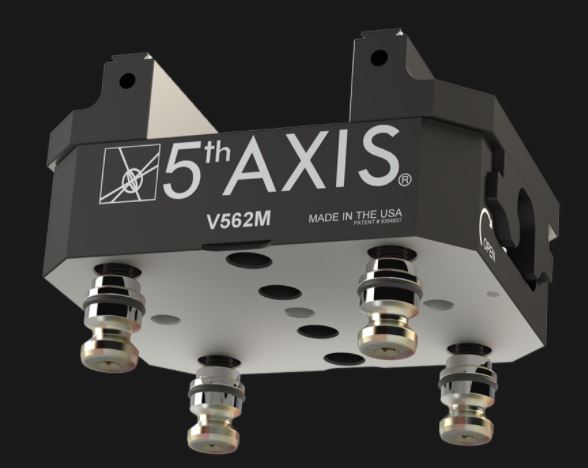 Direct mount all 5th Axis vise from the top down utilizing standard socket head cap screws. Bolt the vise directly to the t-slots on the machine table.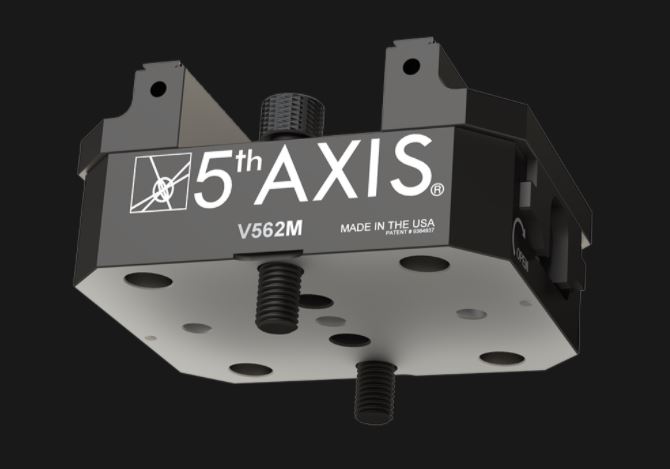 สอบถามเพิ่มเติมที่
บริษัท เพรสซิชั่น ทูลลิ่ง เซอร์วิส จำกัด
Tel. 02-3704900 auto 10 lines
Email : info@ptsc.co.th