Full view. Focused. Fast
DeepFocus 1 digital microscope, incorporating Zeiss Visioner1 and MALS™ technology, offers greater depth of field (DOF) than any conventional microscope system, providing real-time clear images in a single view.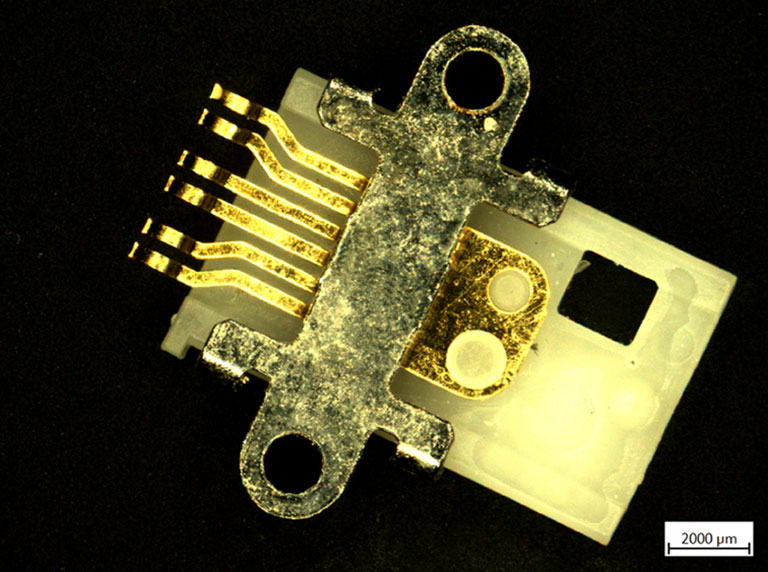 All in focus
DeepFocus 1 digital microscope enables up to 100x more depth to be in focus in a single view. This speeds up inspections and helps reduce the risk of incomplete inspections.
Conventional inspection systems are constrained by depth of field, especially at high magnification. Only a small area of the sample is in focus at any time, leading to long inspection times and the risk of features being overlooked.
Sharply focussed images of components with a depth of up to 69 mm are displayed in a single view, removing the need to re-position components and avoiding any additional re-focussing or Z-stacking processing.
Advanced 3D visualisation
DeepFocus 1 extended depth of field (EDOF) microscope allows the subject to be viewed from any angle. Height map and topographic views display captured data, including Z-height detail, in an easy to understand view. These viewing modes ensure failure analysis and quality control become more efficient, delivering accurate results much faster than conventional inspection systems.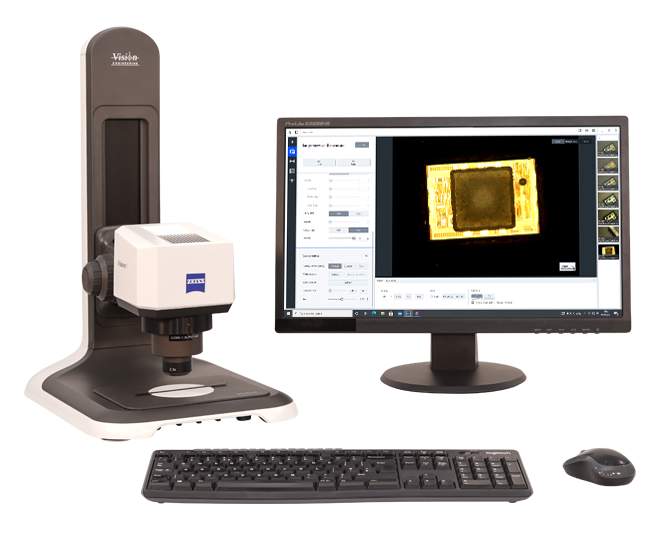 What is MALS™ Technology?
Ultra-fast visual inspection is made possible via MALS™ technology, which delivers up to 100x more usable extended depth of field (EDoF), in real-time.
Using a micro-mirror array lens system (MALS™) enables the generation of "virtual" lenses with distinctly different curvatures, thus focus planes. This is achieved by changing the orientation of each individual micro-mirror in an choreographed way. Re-shaping the curvature of this "virtual" lens at speed enables ultra-fast focusing and real-time all-in focus imaging and documentation.  Each micro-mirror is approximately 100 x 100µm.
Designed for productivity
DeepFocus 1 maintains a sharp focussed image even when the operator is manoeuvring the component, or when an object has moving parts.  Productivity levels are significantly improved by removing the need for re-focusing during inspection, or time-consuming post inspection Z-stacking.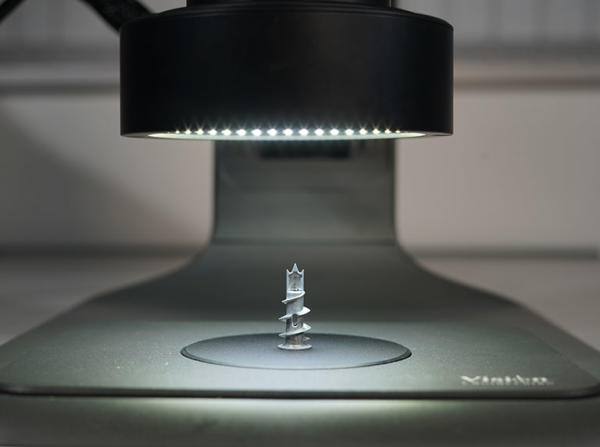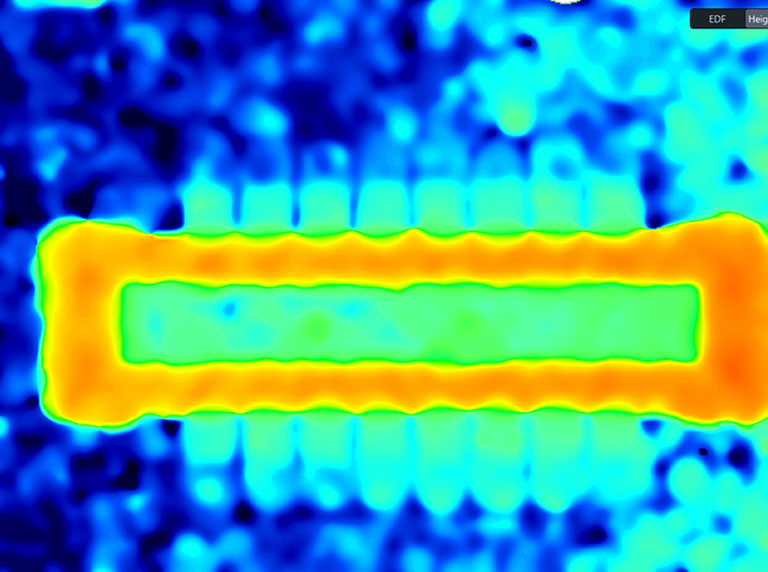 Three ways to see the detail
As well as the world leading extended depth of field view (EDOF) the subject is displayed in 'Height Map' mode or 'Topo view'. By displaying the information in different ways, features can be highlighted and understood more clearly.
 Easy, rapid reporting
Industry regulations and quality control processes mean detailed inspection reports are a necessary and important requirement. 2D Image acquisition from the live field of view is fast and easy. These images can then be used and analysed like any standard wide-field microscope image.
Customisable workbenches enable easy, repeatable reports for switching between different parts and inspections, streamlining processes and reducing errors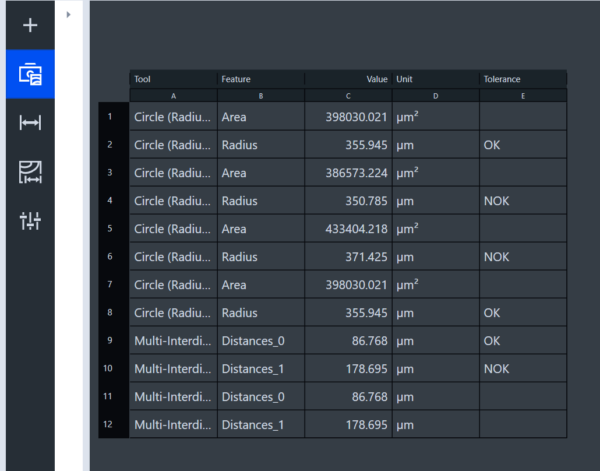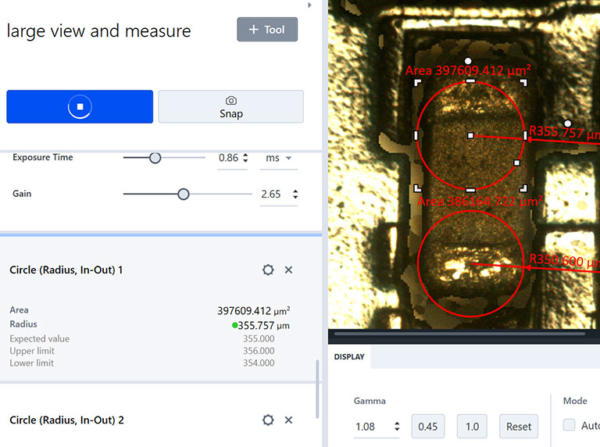 Efficient measurement
Built-in measurement features including "in/out" of tolerance warning means detailed reporting is simple. Measurement taken from the live views, and enhanced measurement from captured images speed up and simplify detailed analysis. Simple inspection of profile features adds the important Z dimension to the information available.
Essential measurement tools
Effortlessly take live measurement of circle, line, polygon and rectangle detailing dimensions, area, separation and angle. Static measurement adds Z-axis angle, distance and radius as well as additional annotation, multi distance measures and spline.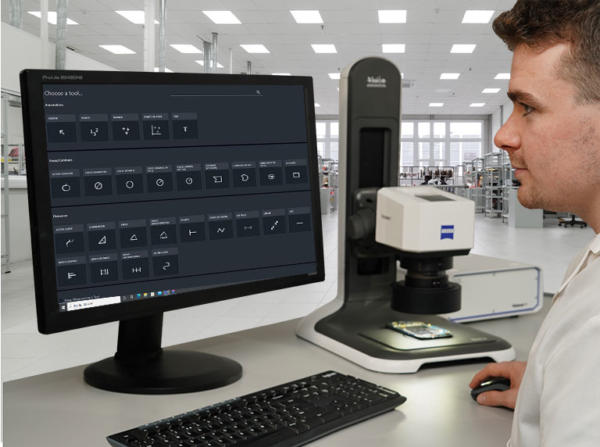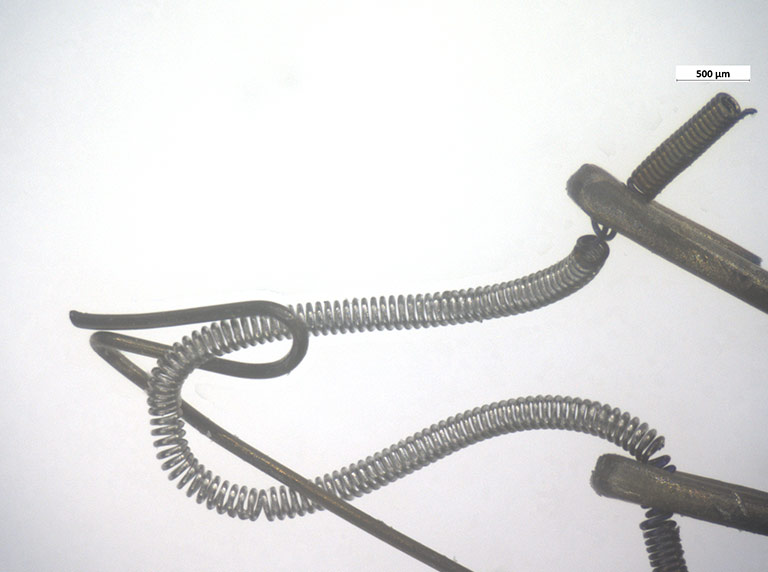 Optimised Illumination
High clarity imaging of different features often require specific lighting modes.
DeepFocus 1 has controllable ring-lights and episcopic lighting for the correct illumination for each subject.
Automatic glare control technology gives live, glare free images for the most reflective subjects. Integrated episcopic lighting is ideal for illumination of reflective surfaces, and the sides and bottom of fine holes for clear, shadow free images.
Additional Software Options
Expand the range of possibilities, increasing efficiencies and extending capability with a selection of additional digital microscope software options. Add advanced image analysis, auditable/traceable workflows, automated measurement and evaluation, and much more.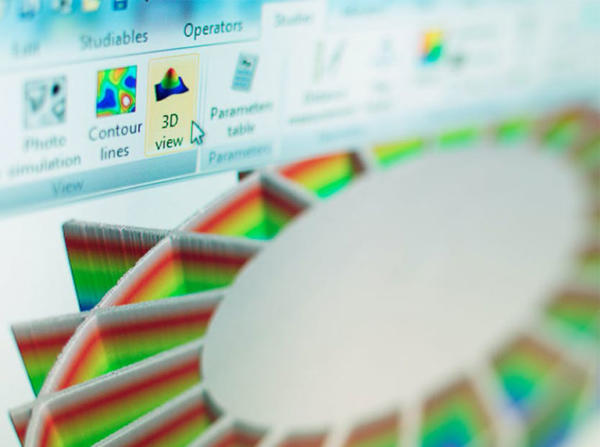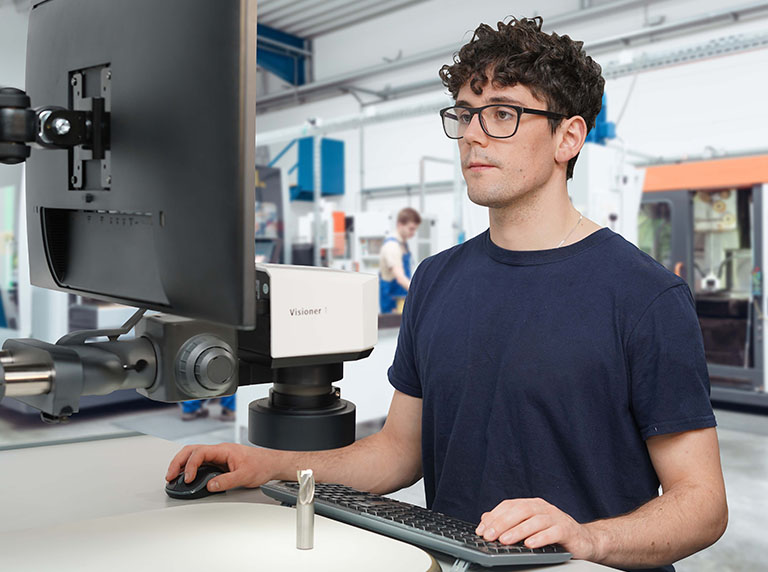 Applications
The modular architecture of its construction, software and accessories make DeepFocus 1 configurable to a wide range of applications, for a broad range of subjects in most industrial environments.
สอบถามเพิ่มเติมที่
บริษัท เพรสซิชั่น ทูลลิ่ง เซอร์วิส จำกัด
Tel. 02-3704900 auto 10 lines
Email : info@ptsc.co.th
Line : @ptsc