Material management software
SmartBay intelligent material management software is divided into operation terminal and client, the interface is simple and intuitive, friendly and easy to use. The database adopts MSSQL, which is safe and reliable; forms support custom fields and flexible expansion; Excel and other format reports conform to corporate specifications; support multiple replenishment alarm methods to facilitate timely information; it can provide integrated support and help for corporate ERP or MES systems The enterprise optimizes the process and promotes the enterprise's information management. The software has a standard version, a professional version and a customized version, and has developed corresponding functional software for applications such as measuring tool management, work order picking, and picking precision control.
The operating terminal of the intelligent material management software can carry out man-machine dialogue Chinese interface management, with identity recognition and authority management functions. The standard version interface mainly displays the four functions of reclaiming, recycling, trade-in and query; the page reflects equipment, material category and reclaiming instructions , Are all visual operations, the operation process is simple and clear; the interface also has the function of fuzzy query materials.
The intelligent material management software client has comprehensive functions and is easy to learn and use. It has complete information management functions for production units, products, processes, equipment, materials, etc.; it has a material shortage warning function and automatically informs the management staff to replenish the goods. The replenishment page is clear and easy to replenish; it has authority setting and management functions, which can set different management and control functions such as receiving, recycling, and trade-in according to different personnel responsibilities and authorities; automatically generating inventory schedules and inventory schedules , Borrowing/requisition schedule, borrowing unreturned schedule and many other reports can be statistically analyzed, and can be sent to designated personnel regularly. In abnormal situations, the software also has manual retrieving and returning functions.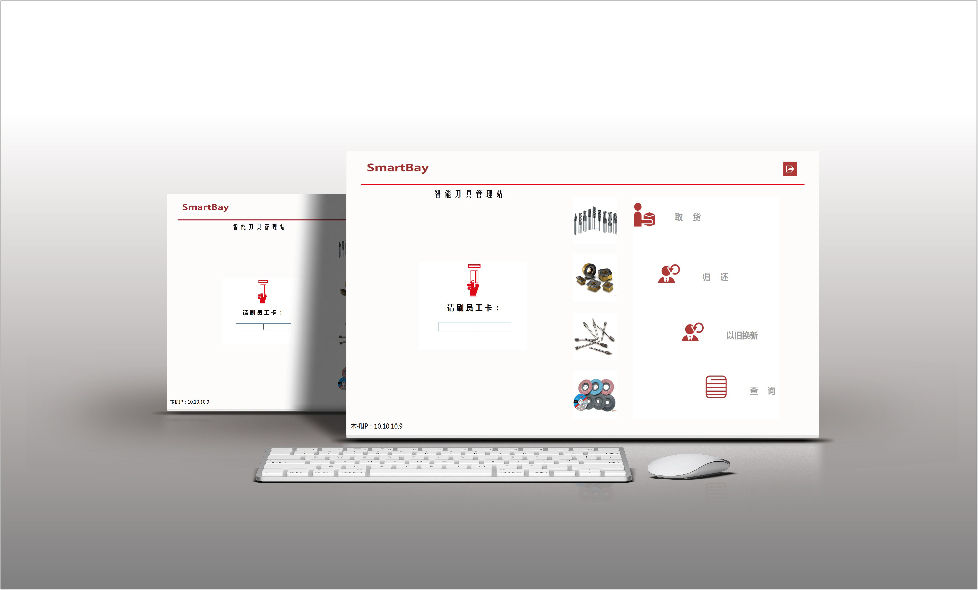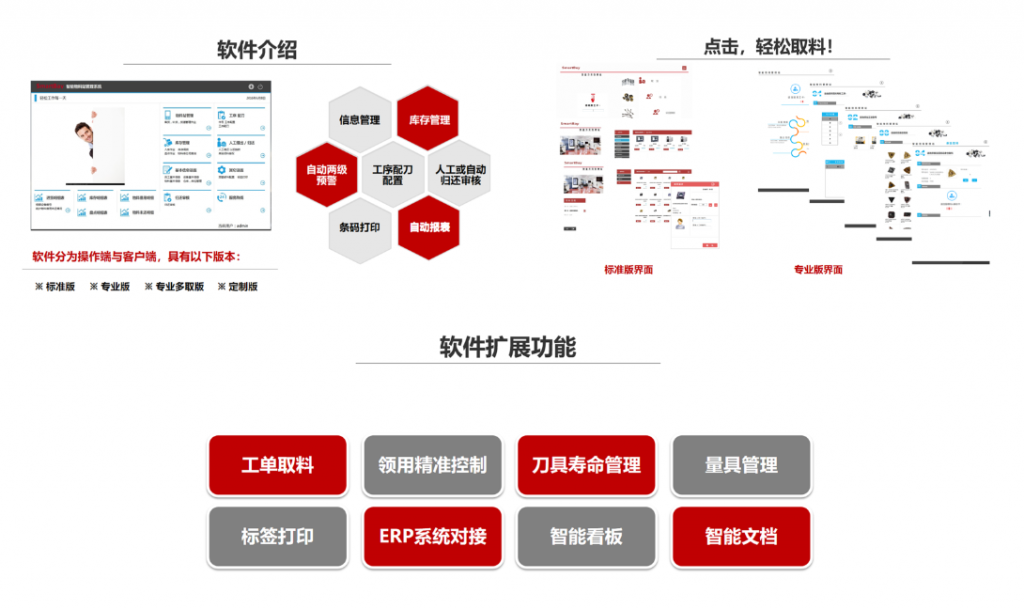 สอบถามเพิ่มเติมที่
บริษัท เพรสซิชั่น ทูลลิ่ง เซอร์วิส จำกัด
Tel. 02-3704900 auto 10 lines
Email : info@ptsc.co.th